A Popular Interactive Arcade Game – Just Don't Let the Lazers Touch You!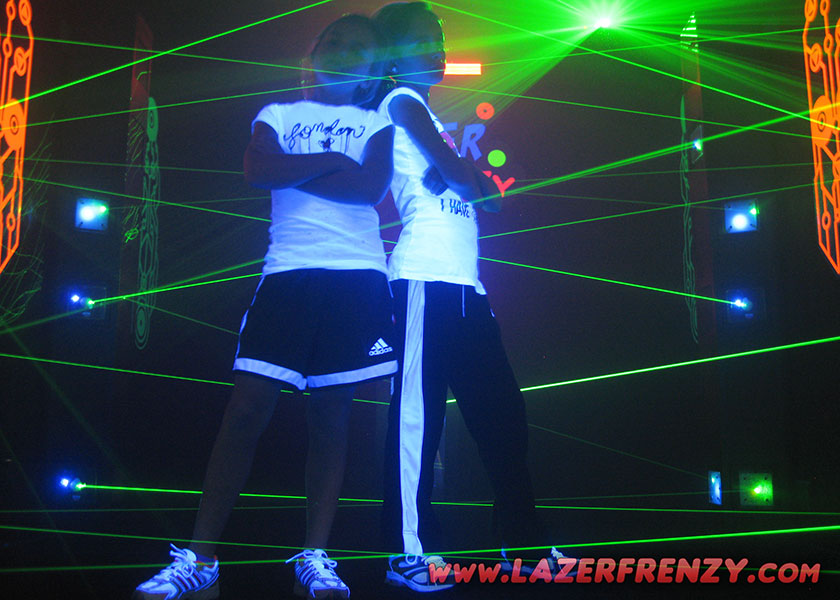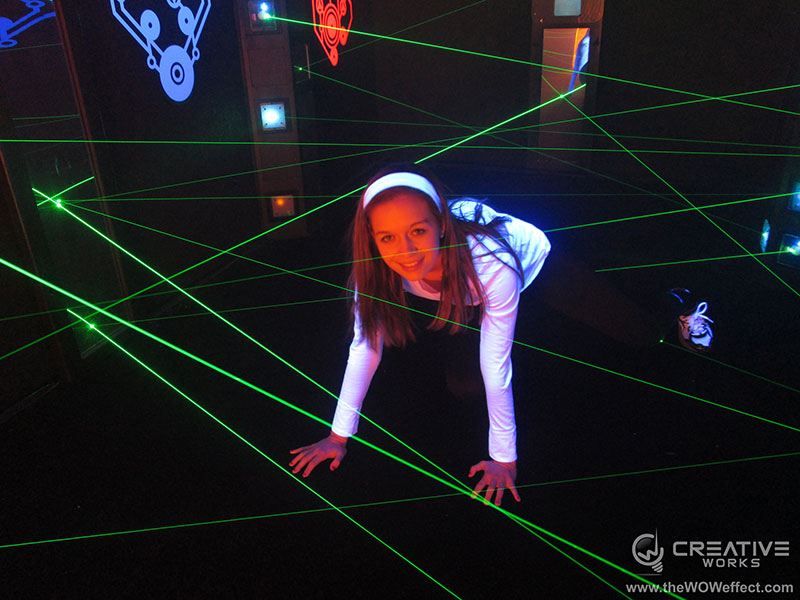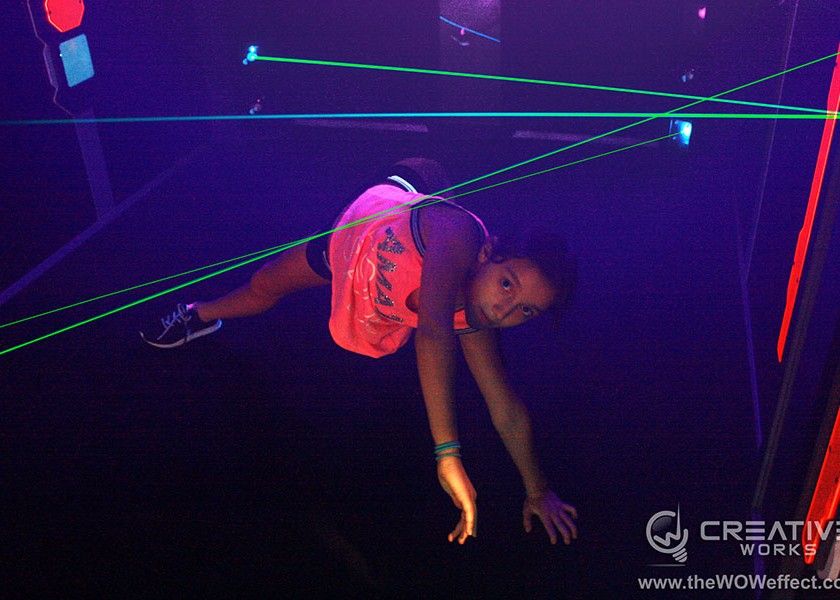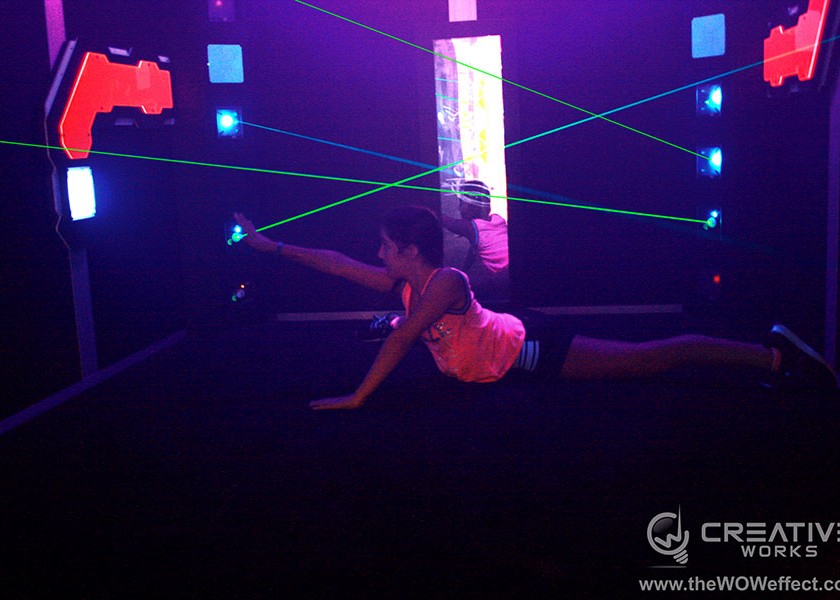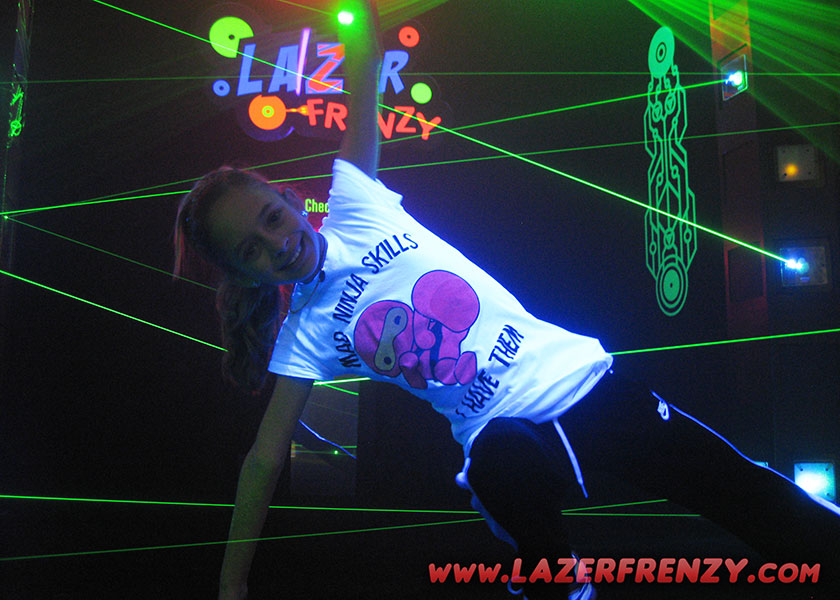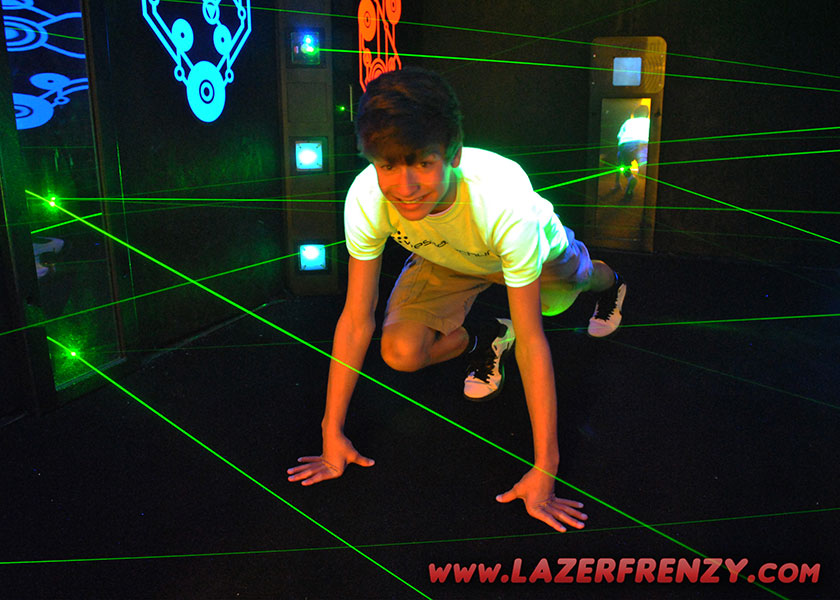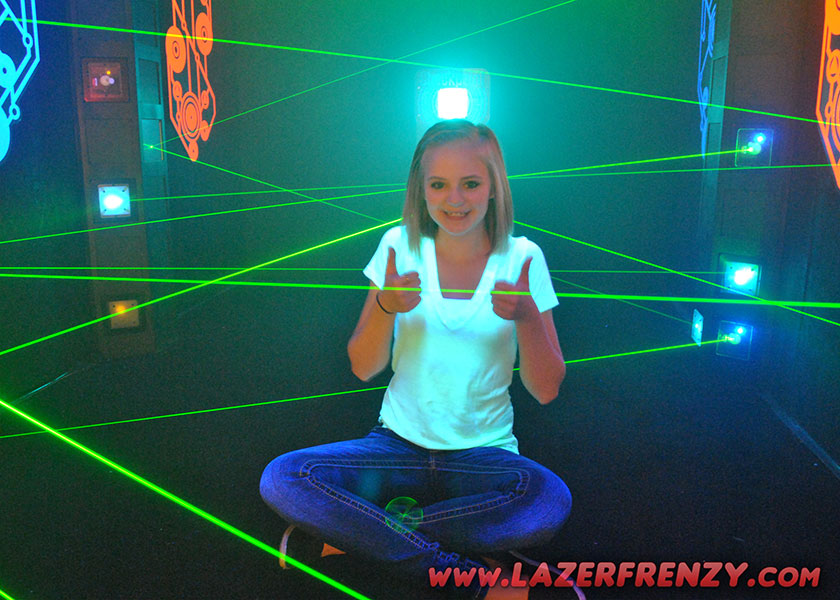 Lazer Frenzy is a popular featured attraction in our 3,200 square foot redemption arcade. For only $2 per play or 8 tokens, Lazer Frenzy challenges players to:
Navigate through a web of laser beam
Make it to the end wall, touch the safety switch to reconfigure all the lazer beams
Then navigate your way back through the maze of beams all while not breaking one of the beams!
Players can compete against their friends for the highest score!
Lazer Frenzy is the perfect place to celebrate a birthday!
The winning player wins extra tickets that they can redeem at the counter. And we can arrange all the birthday party fixins' from cake to party favors and add in other fun games to play too!
Click here for Lazer Frenzy birthday parties