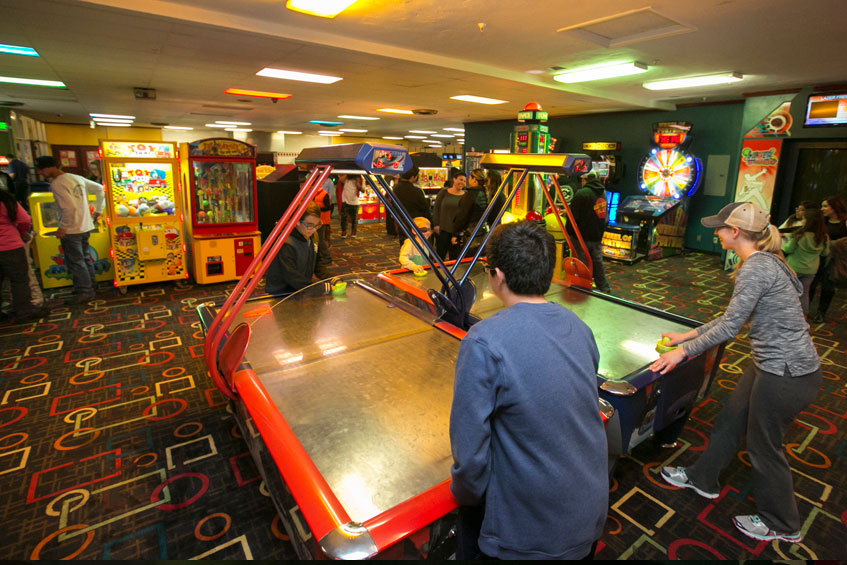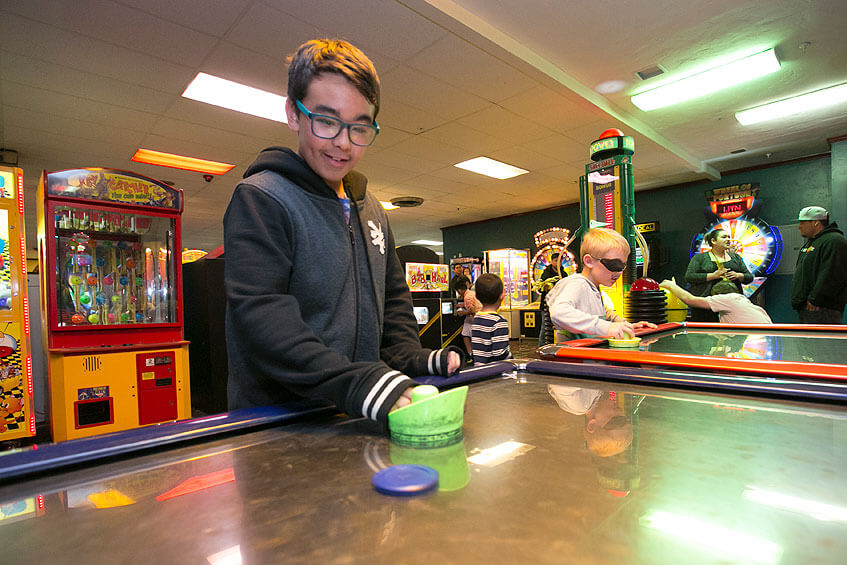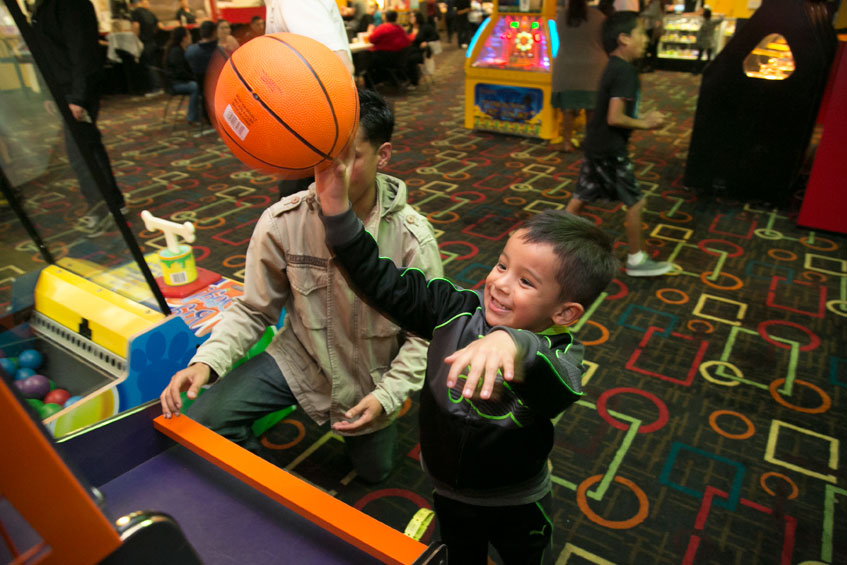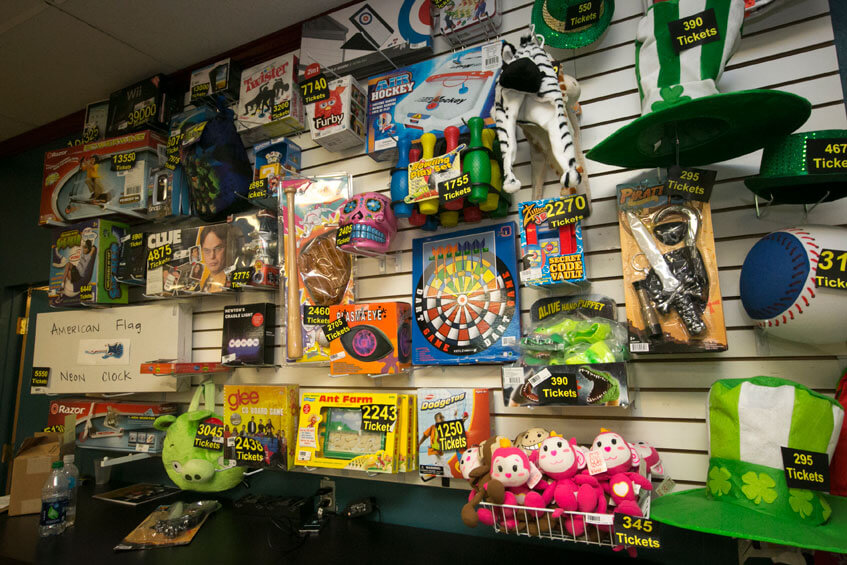 Our redemption arcade has the best games and the best prizes in town!  Win small trinkets up to iPads and Wii games.  Our newly remodeled 3200 square foot redemption arcade has all new games including Winner's Cube, Stacker, Barber Cut, Hoop Fever, Guitar Hero 2, Air Hockey, and so much more!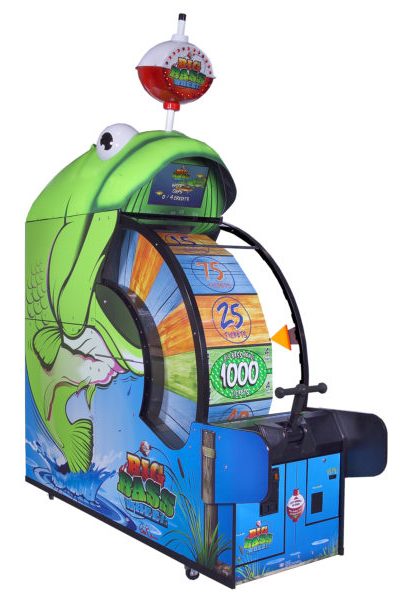 HIGHLIGHTED GAME OF THE MONTH – BIG BASS WHEEL
Players step up and pull the handle to spin the wheel.  When the wheel stops, players are rewarded with tickets.
This game of skill is sure to catch the attention of players time and time again.
Big Bass Wheel Pro is equipped with funny fishing bloopers and a captivating audio package to offer the entire family a great value in entertainment.
Big Bass Wheel Pro is perfect for game rooms with space restrictions as it takes up approximately 30% less space than Big Bass Wheel.