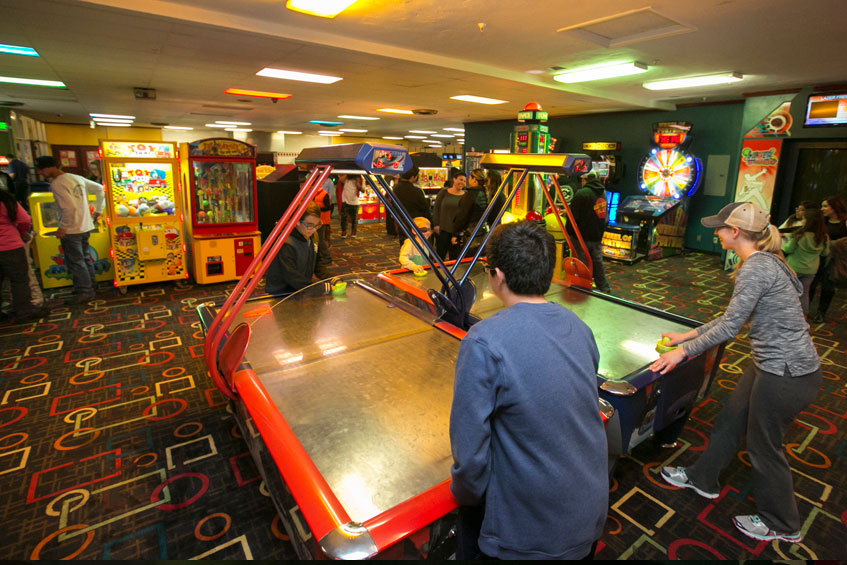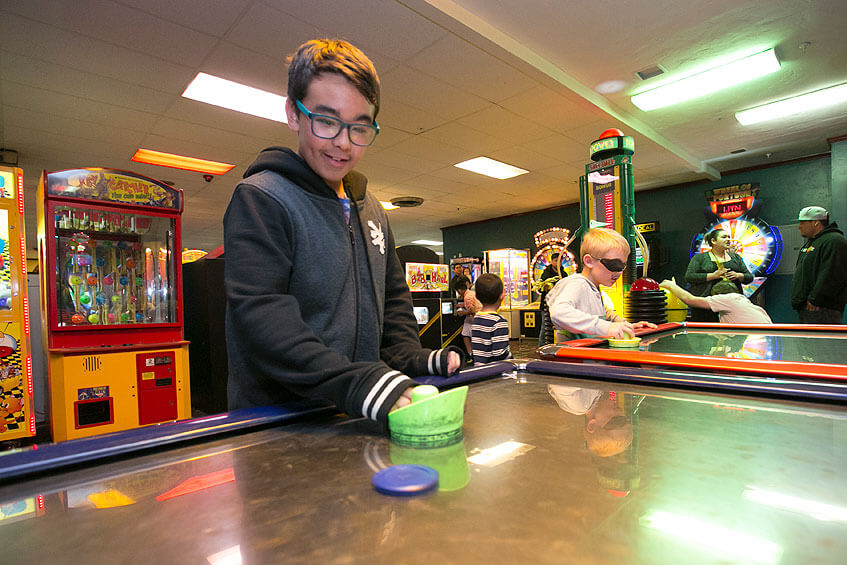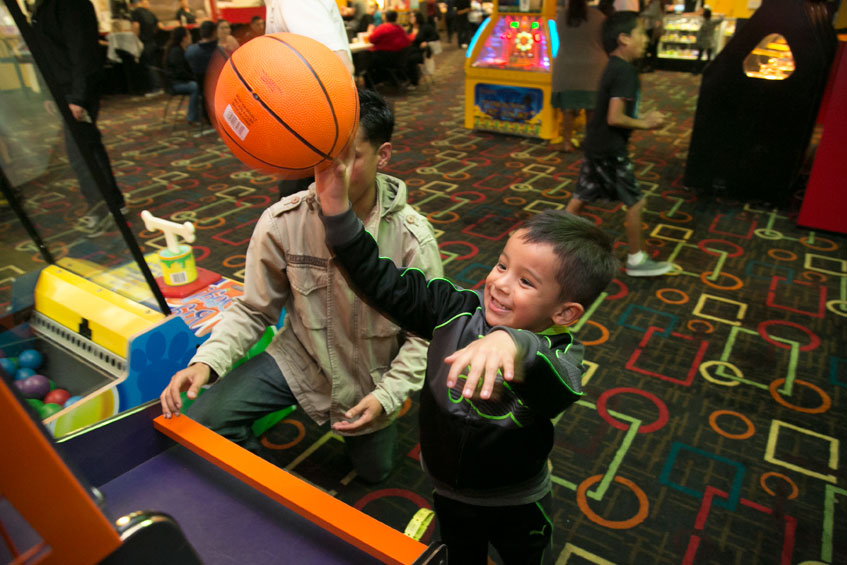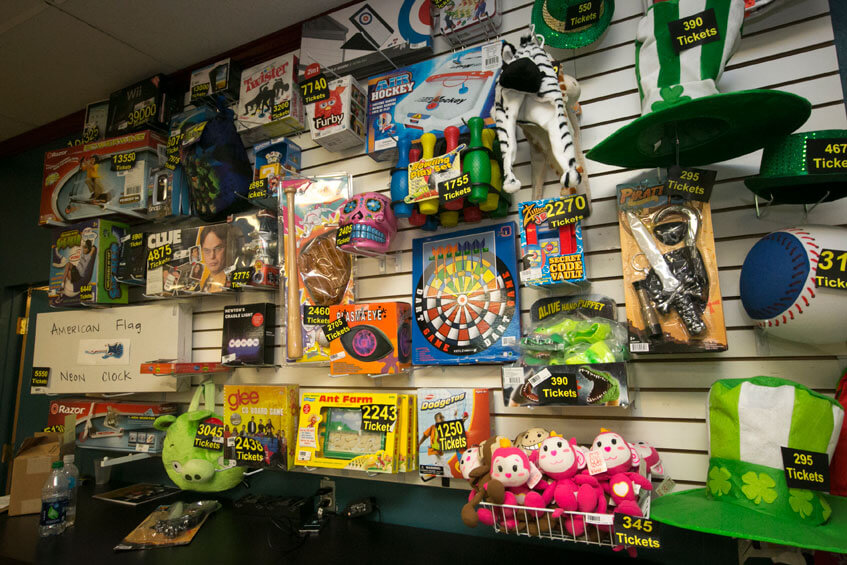 Our redemption arcade has the best games and the best prizes in town!  Win small trinkets up to iPads and Wii games.  Our newly remodeled 3200 square foot redemption arcade has all new games including Winner's Cube, Stacker, Barber Cut, Hoop Fever, Guitar Hero 2, Air Hockey, and so much more!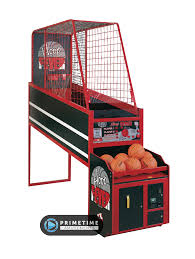 HIGHLIGHTED GAME OF THE MONTH
Hoop Fever!! – It's hoops season in the NBA and colleges are fired up too, so why not get in the game yourself? Unlike Full Court Fever and Street Fever, Hoop Fever utilizes 9" basketballs and a stationary basket.